back
#Feast4Free – our competition winners rejoice!
4 years ago by Kat
This month, we held an Instagram competition for our members called #Feast4Free – an enticing, mouth-watering competition to excite the tastebuds and ultimately give away more meals.
But we really wanted to find out which of our members are our most passionate, creative and feast-loving eaters! The rules were simple: follow us on Instagram, take a photo of your delectable meal, and tag friends you'd share your winning dinner with. 
The entries did not disappoint.  
We received, literally, hundreds of incredible meals over the past weeks, ranging from the bizarre to the adorable, to the most coma-inducing feasts we've ever seen. People also got creative and we loved it. In fact, our first prize winner, @ailsasheldon – who took home a £100 Pizza Hut voucher – showed us her creative skills through her nosey hotdog, as seen above. And our incredible runners-up, who each took home a £50 voucher, showed us some great photography skills and are now planning to spend their winnings on everything from Wagamamas to pub grub and more. It feels good giving away free meals and this Instagram competition just made it even more enjoyable.
As you can see, our runners-up were definitely worthy contenders!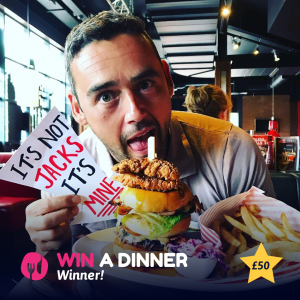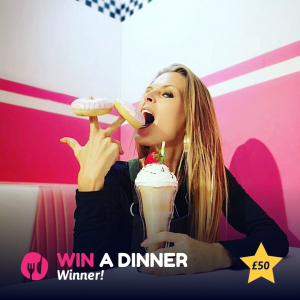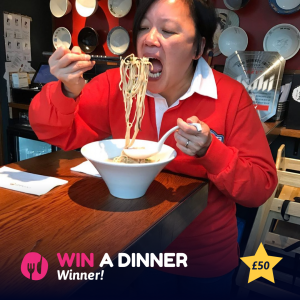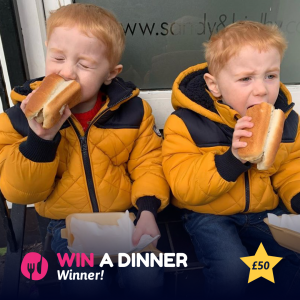 This is only the beginning though. 
We've got heaps of ideas for upcoming competitions and we want YOU to be our next winner. Simply follow us on Instagram and Facebook so you can keep up to date with the latest and stay tuned for polls and suggestions so we can tailor our meals to your tastebuds. The more competitions we make and the more exposure we get out there, the greater our prizes and free meals can be!