£5 off Stonehouse Pizza & Carvery when you spend £15
Get it now
Get £5 off your Stonehouse Pizza & Carvery meal when you spend £15 or more! Simply download and register on their App and show your voucher at any of their restaurants. Stonhouse pride themselves on freshly carved succulent slow-cooked roasts, 100% handmade fresh dough pizzas straight from the oven and juicy burgers and pub classics - all served with help yourself chips, salad and veg (included in the price).
Get it now
Feed the body, nourish the soul. From just £4 per meal, Mindful Chef's food box delivers everything you need to make delicious low-carb evening meals. Use the code HEALTHY25 for 25% off your first box!
Personalise yours now
Even better, get £10 off your second one. Cook delicious meals in no time! There's over 24  truly delicious recipes to choose from including the nutritious Boost & Balance range plus veggie, gluten-free & plant-based options. Fresh ingredients & tasty recipes, delivered. It's a simple recipe box. That's Gousto!
Choose your first recipe
Have sizzling steaks caught your senses? If so, why not tuck into one? All sizzling steaks are teamed with seasoned chips and sizzling onions. Fresh from the grill, make sure you treat your taste buds with this offer every Wednesday from 5pm! Make good times go further with Sizzling Pubs.
Find your local Sizzling Pub
Our steak wednesday deal is available every Wednesday from 5pm and includes the following – 8oz Sirloin steak for £7.99 or any Loaded Steak for £9.99.  Subject to availability. Photography is for illustrative purposes only and crockery may vary by pub
2 course Fixed Price Dinner from £13.95 at your local Vintage Inn. They have everything you need from a country pub near you; burning log fires in the winter, beautiful beer gardens in the summer – just a taste of what you'll find at your local Vintage Inn. And with nearly 190 country pubs dotted up and down the UK, your next country escape may be closer than you think.
Find your local Inn
Surprises worth £23+ only £7.99 plus 2 free Green & Black's chocolate bars
Go to Degustabox
Get £5 off your first subscription box of treats from Degusta Box using the code
WINADINNER18
 at the checkout and get
2
FREE

Green & Black's Praline and Truffle bars
on top of your box. Discover exciting food and drink items worth over £23 every month delivered straight to your door for just £7.99 (instead of the usual price of £12.99).
Go to Degustabox
Offer only valid on the first box.
Calling craft beer lovers! Get £10 off your first crate with the highly-rated Beer52. Follow the link below to join their exclusive discovery club for craft beers. Every month receive 8 beers, a snack and an issue of Ferment magazine. Rate and review your crate to earn loyalty points — bring only the best to your home! Discover new beers from around the world, selected by experts and exclusively for you with the UK's No. 1 Craft Beer Club.
Get your first case & £10 off
Free drink and exclusive offers when you register on the Sizzling app
Download the app
Sizzling Pubs believe you deserve more from your local pub. And it's their job to give you just that. Where good food and drink, great value and a generous serving of sizzle are always on the menu. So whether you're up for a party, watching the footy with a few mates or looking for a fun family meal out you'll find a Sizzling pub to suit you.
Download the app
Free Aperol Spritz when you sign up to the Browns Newsletter
Sign up now
Great food doesn't have to be complicated, or overthought. Browns make the simple, feel great & effortless by combining quality, fresh seasonal ingredients with skillful cooking. Together with a bustling brasserie atmosphere & a passionate team, they create a unique restaurant experience that you'll love. Browns is perfect for casual dining, anytime of the day or those special occasions.
Sign up now
You can get a completely free hot drink (usually up to £2) at Greggs when you download its rewards app. You can choose any regular-size hot drink (tea, latte, cappuccino, etc) and you don't need to buy anything to get it. Simply download the Greggs Rewards app and register within the app. The freebie appears automatically in the 'Rewards' section of the app once signed in and is valid for 31 days after signing up. When you order your drink, have your smartphone handy at the counter. Instead of paying, open the app and press 'scan now' ready for staff to scan the barcode that appears on your screen.
Download App
Sign up to Costa Coffee Club to start earning points as you spend! Build them up and enjoy a free treat.
join costa coffee club
Buy six bottles of Beefsteak Mendoza Club Malbec 2016 Mendoza red wines and save £3 per bottle! Check out many more Mix Six offers with Majestic.
i want to mix six
Dinner winner!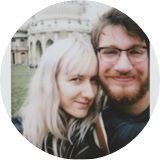 HannahStephenson
unclaimed
Dinner winner!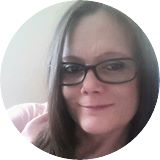 Tara 77
unclaimed
Dinner winner!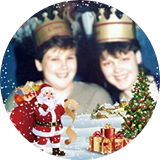 KarenGoodland
unclaimed
Dinner winner!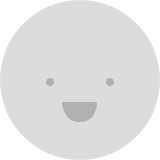 NachosMacNCheese
unclaimed
Dinner winner!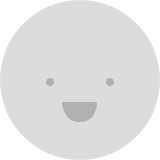 Kelly123#
unclaimed
Dinner winner!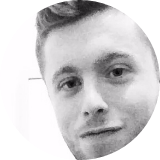 Asa
unclaimed
Dinner winner!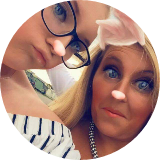 Gem1983
unclaimed
Dinner winner!
Isonstine
unclaimed