back
Tipps Top Ten Independent Coffee Shops
7 years ago by Will
In partnership with

For some sipping on the strong flavours of a fresh hot brew is a way of life, for others it is merely a means to function. However, whether it is for love or necessity, coffee is an essential part of many peoples lives and routines. From espressos to flat whites and everything in between, we are spoilt for choice when it comes to finding the perfect cuppa. But, with new roasteries constantly popping up it is hard to know which grinds the best coffee, so we have decided to help you out and pick our favourites from the UK's independent coffee scene. Here are our Tipps Top Ten.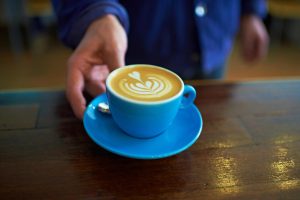 Prufrock – Clerkenwell
Prufrock is a firm favourite with coffee lovers, and for good reason. Its relaxed vibe is welcoming, and the level of talent and skill found behind the coffee bar is nothing short of exceptional. Baristas will gladly educate and discuss recommendations – whether it be a pour-over, AeroPress, or espresso, and will grind and brew right before you. So whether you are a coffee newbie or connoisseur it is an excellent spot to learn about coffee and the art of making the perfect cup.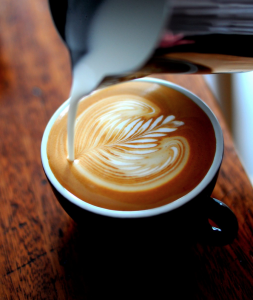 Kaffeine – Fitzrovia
Inspired by the amazing coffee culture in Australia and New Zealand, the Aussie/Kiwi-run Kaffeine is another big player in the London coffee scene. Expect to be welcomed by a friendly team of skilled baristas and more importantly – a mighty fine brew that will outshine most coffee houses nearby. Using Square Mile coffee, their joe is full of body, flavour and smooth textures. Their original store is based in Great Titchfield Street.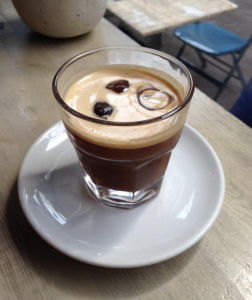 Federation Coffee – Brixton
This hugely popular spot inside Brixton Market is a haven for coffee seekers. The espresso beans are roasted at a local market unit, and the house blend is a high roast that creates an excellent selection of filter coffee. Sit at one of the outdoor tables under the covered market and enjoy the bustling world go by. With its friendly staff, good vibe and dedication to coffee, Federation Coffee is a must visit. We recommend you try their Espresso Tonic.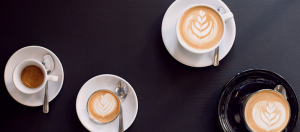 Taylor Street Barista – Mayfair
This on trend and pioneering coffee brand has been at the forefront of the specialty coffee culture in London. Their dedication to quality is evident in every cup. Taylor Street Baristas has nine locations but we recommend the snug Mayfair branch, moments away from the madness of Oxford Street. They serve a mixture of their house blend, Rogue Espresso, and a selection of guest coffees from around the world.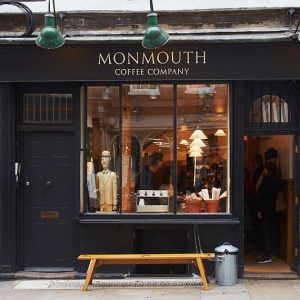 Monmouth Coffee Company – Covent Garden
Despite being around much longer than our other picks (the brand is nearly 40 years old), Monmouth still maintains a strong presence today. Their brewed coffee has earned them a very well deserved reputation as they proudly import a wide variety of single origin coffee beans from farms, estates and cooperatives around the world, which are then roasted locally. Visit either one of their three branches in Bermondsey, Borough Market and (Monmouth's original home) Covent Garden.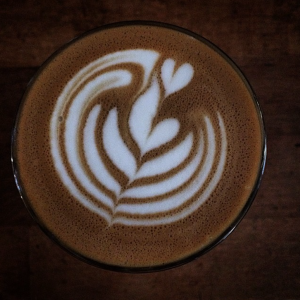 TAKK – Manchester
This Nordic themed coffee shop and creative space serves their own Nordic style espresso, the North Projekt, and features guest espressos from some of the best roasters in Europe. Meanwhile, on the brew bar they serve a range of single origin coffees from their main filter supplier The Barn in Berlin. The team at TAKK are seriously dedicated in their desire to serve the best artisan coffee.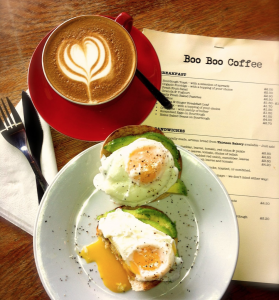 Boo Boo Coffee – Birmingham
Boo Boo Coffee is dedicated to serving up excellent java, whilst providing a cosy and stylish hub for coffee enthusiasts. Specialising in serving up medium and dark roast single origin coffee in a unique blend, Boo Boo Coffee is definitely one of the forerunners of the independent coffee scene in Birmingham. Whatever brew you go for, the delicious house blend of Boo Boo Coffee is sure to satisfy your caffeine needs.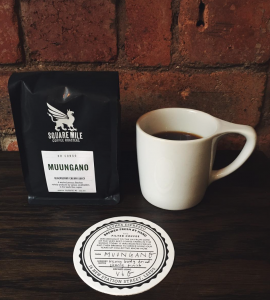 Laynes Espresso – Leeds
Laynes Espresso changes up their espresso and brewed coffee menus regularly so this is a great spot for coffee aficionados. Their beans come from the likes of Square Mile, Has Bean, Origin and Grumpy Mule amongst other renowned European roasters. It is because of this they have become the benchmark for coffee in Leeds. Be it the piccolo, flat white or even a latte, you can trust Laynes for your caffeine fix.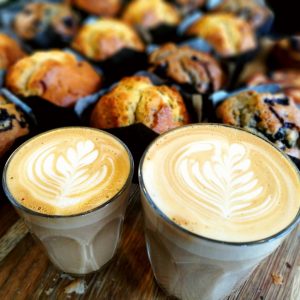 The Missing Bean – Oxford
The Missing Bean dominates the Oxford coffee scene. Choose from either their House Roast or Single Origin coffees and let them know what machine or method you want for your coffee preparation as they grind it specifically for you. Their House Roast is a blend of Mexican Reserva Terruno Nayarit, Guatemala Pacayalito Estate and Brazil Aracacu which produces a well rounded, smooth bodied coffee with notes of chocolate, hazlenut and citrus. Absolutely delicious!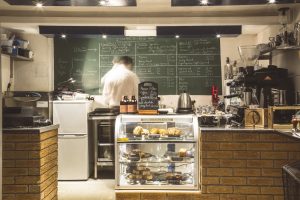 Flat Caps – Newcastle
Flat Caps Coffee not only has a loyal following, but the owner has also been a finalist in the UK Barista Championships which means this is certainly a place to sip on a cuppa. You can choose from three different brewing methods – Filter, Aeropress and Syphon. Meanwhile, the beans are from Has Bean and other European blends, and on offer are the usual espresso-based range, with pour-over, Aeropress as well as cold-brew.
—
Have you downloaded the Tipps app yet? Answer a few simple questions about absolutely any venue (bar, cafe, restaurant) to earn TippsCoins. These all-important 'coins' allow you to pick rewards from any of the restaurants, cafes or bars signed on with the app. This could bag you anything from a free coffee to a 25% discount off your entire bill! Ideal for anyone looking to save some cash. WAD members also get 500 reward points when you join with our code: WAD500.