back
Souper Duper!
6 years ago by Lor
With the cold weather setting in lunchtimes get warmed up from salads and sandwiches to soup! You can get some fabulous ready-made fresh and tinned soups but if you fancy having a go from scratch then these are our favourite recipes from around t'internet.
Pumpkin and Bacon
This seasonal soup doesn't have too many ingredients which makes it easy to shop for. If you can't face the elbow grease of cutting up the pumpkin then buy ready-chopped butternut squash instead. Make it vegetarian by leaving out the bacon and using veggie stock instead of chicken. Get recipe.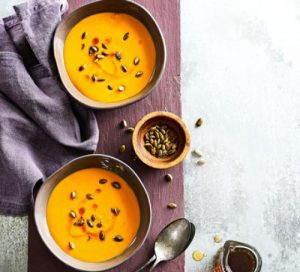 Minestrone
There is quite a bit of prep involved in this recipe but you could add and leave out vegetables as you wish to really make it your own. The pasta and beans make it really filling and the taste of tomatoes, oregano and basil give you the delicious flavour of Italy. Get recipe.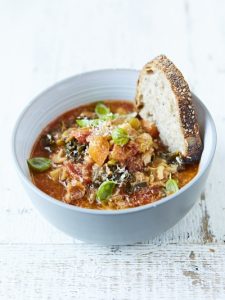 French Onion
Packed with butter, garlic, brandy and topped with huge cheesy croutons this rich soup is a real guilty pleasure. You'll have to watch over the pan for a good 45 minutes which means you do have to cook it with love but it will be worth every mouthful. Get recipe.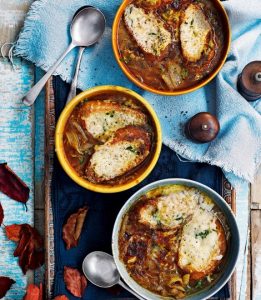 Thai Beef Noodle
By using a paste, you've already won half the battle because you'll get all the traditional Thai flavours in perfect balance with absolutely no hassle. If you feel like you've got a cold coming on this soup is perfect to clear away the cobwebs with its shredded chilli and loads of green veg. Get recipe.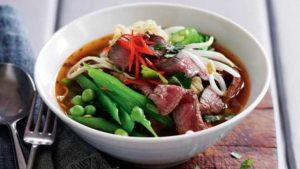 Tomato
Really simple with a big punch of flavour is what you want from any recipe so this recipe with only six ingredients and six steps stood out to us! Tomato soup is healthy, classic and tasty so its perfect for even the fussiest of tastes. Get recipe.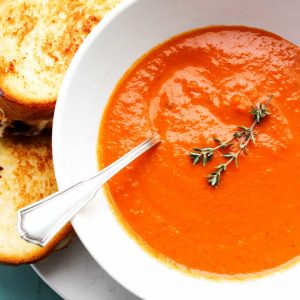 The best thing about soups is that they can all be frozen and stored until you want to eat them! What is your favourite soup recipe?